The ultimate lightweight and stiff wheel for the rider who doesn't want to compromise.  A total system approach to the design has produced a wheel which is 1060g in weight whilst retaining balance and stiffness. 
T800 rim construction with no spoke holes which removes the need for rim tape

RCS - the 2nd generation replaceable carbon spokes which are stronger and lighter

Carbon and aluminium hubs with optimised geometry coupled with the ultimate in bearings
TECHNOLOGIES
RIM
The rims have been optimised with a number of key technologies to ensure they are both light and aerodynamic.  The rims are constructed from T800 carbon fibre which creates a lighter and stiffer rim. They are hooked in design to ensure the maximum compatibility with all tyres.  
AFR - Asymmetric Fat Rim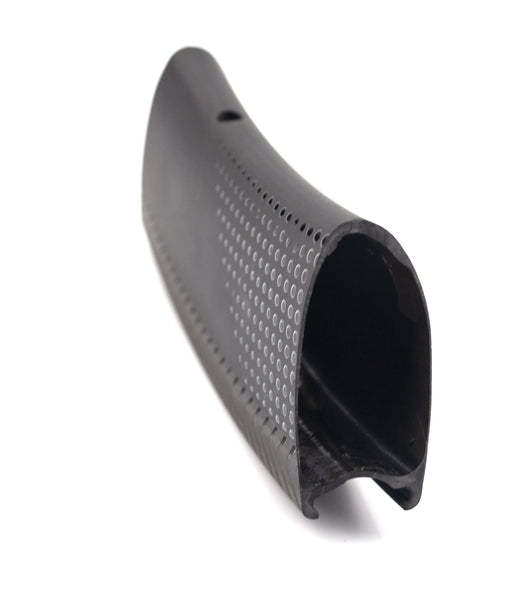 For rim brakes the rear wheel has angled spoke holes and an asymmetric rim enable us to reduce the tension in the non-drive side spokes.  This reduces the difference between the angle of the drive and non-drive side spokes.
OSH - Offset Spoke Holes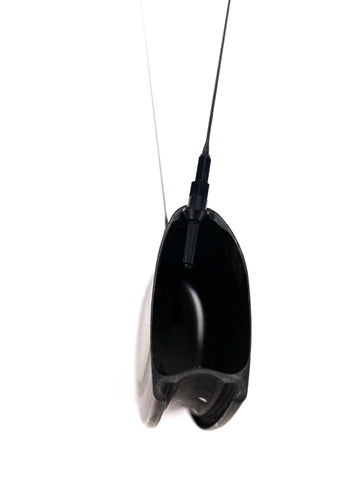 Spoke holes are angled to match the spoke pattern, so that the nipple is in perfect contact with the inner wall of the rim.  This enables the spoke tension to evenly distributed to the rim and no force placed on sidewall of the the spoke hole.  
ICE - Invisible Carbon Eyes
Additional material around the spoke holes on the interior of the rim provides additional strength where it is needed which contributes to a lower overall rim weight. 
ASB - Arrow-speed Braking Surface
Laser-cut drainage channels, a special material for the brake track surface and a custom brake pad compound combine to deliver predictable braking performance in all conditions. 
HUBS
The hubs are constructed from Carbon Fibre and Aluminium and are laced with 2x1 pattern for the rear and radial for the front.
OSF - Over Sized Flange
Unique to this wheel series the OSF allows the transmission of the drive force through the spokes to be made more efficient by increasing the flange height which optimises the spoke angle.  By using finite element analysis software the flanges have then been precision machined to ensure no additional material exists.
WCB - Wheel-Specific Ceramic Bearings
Bicycle wheel bearings are subject to different conditions than normal bearing usage.  Lower speeds, exposed to the elements and subject to radial and impact loads the bearing needs to be optimised.  
RCS - Replaceable Carbon Spokes
By incorporating aluminium spoke heads into the design, Vortex has been able to take full advantage of the tensile strength of UD carbon fibre.  Using a hard-die single-shot moulding process, the carbon fibres literally start at the spoke base and journey over the head and back to base.  There are over 96,000 carbon monofilaments in each spoke. 

Each spoke is tested (before being hand.  At 5mm x 1.2mm and with an elliptical cross-section to deliver better aerodynamics, everything has been done to prevent them from rotating or changing tension, providing more consistency over a long period.  Overall these spokes are 25% lighter than steel spokes (e.g. Sapim CX ray) whilst being 40% stiffer and at least 40% stronger.  Being replaceable, these spokes offer the benefits of carbon fibre without the after-sales and maintenance problems of ordinary carbon fibre spokes.
ABS - Active Balance System 
ABS is a combination of a proprietary tubeless valve matched with a counterweight on the opposite side of the rim.  The dynamic balance of this system creates a wheel the rider will notice.
TLS - Tubeless Ready System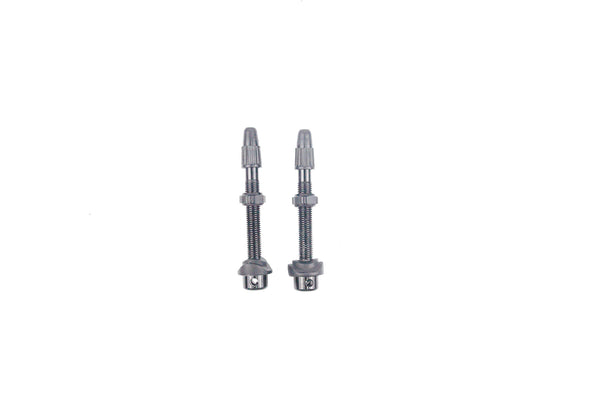 By optimising the manufacturing process we have been able to eliminate the spoke holes in the rim bed.  This allows for a much simpler tubeless setup and the removal of rim tape.
SPECIFICATIONS
N4 Rim Brake Clincher (Tubeless Ready) 
Weight: 1305g(±5%)
Spokes: 2nd Gen Replaceable Carbon Spokes, front 14 radial, rear 21 two-cross (2:1) 
Hub: Carbon Fibre and Aluminium hub
Cassette: Campagnolo 10/11/12s, Shimano 10/11s, SRAM XDR 
Rim: T800 high TG carbon fibre, asymmetric rear wheel, Arrow-speed braking track
Dimensions: 40mm rim depth, 17mm internal, 26mm external
Maximum Pressure: Tubed 120psi, Tubeless 100psi
Maximum weight limit: 120kg
Included: Brake pads, QR, Instruction Manual, Wheel bag
N4 Rim Brake Tubular
Weight: 1090g(±5%)
Spokes: 2nd Gen Replaceable Carbon Spokes, front 14 radial, rear 21 two-cross (2:1) 
Hub: Carbon Fibre and Aluminium hub
Cassette: Campagnolo 10/11/12s, Shimano 10/11s, SRAM XDR 
Rim: T800 high TG carbon fibre, asymmetric rear wheel, Arrow-speed braking track
Dimensions: 40mm rim depth, 26mm external
Maximum weight limit: 120kg
Included: Brake pads, QR, Instruction Manual, Wheel bag
CUSTOM ROAD INCIDENT PROTECTION PROGRAM
Accidents happen so we want you to reassured if something unforeseen happens.  Our incident protection program allows you to replace your wheels at a discounted price.
The meaning of Cycling100
In traditional road cycling, a 100-mile ride is called a "century ride" and the ability to ride 100 miles in a single ride is a sign of advancement. And 100 kilometres is called a "metric century". Whether it's 100 kilometres or miles, the number 100 means a lot. And that's the inspiration behind Cycling100.
Cycling100 is a new entrant into Europe that curates high-end bike components made by the best Chinese manufacturers such as wheels, frames and clothing. Cycling100 is not just another e-commerce site, we are driven by a community of professional road cyclists to offer European riders unique and competitive bike parts. Our selection model is strictly driven by a complete quality control process, extensive product validation and access to the best partners across China.
In China, Cycling100 has enabled more than 200,000 road cyclists across the country to enjoy nature and roads through the products we provide.  This success and the continued innovation in China means we are now delighted to offer our high-quality products to all countries. Our passion will accompany more road cycling enthusiasts who wish to equip themselves with affordable and high-performance bike parts.
Road cycling
Our key difference in the market: We are not a western brand made in China. We are selecting the very best Chinese bike brands that are conceived, designed and made in China, this unique advantage allows us to offer highly competitive and affordable products.
Since the beginning of the 20th century, Chinese manufacturers have been working with carbon fibre to make a wide variety of high technology parts for industries like automotive, cycling and aerospace. Our brand of carbon wheels VORTEX and road bike frame SEKA are examples of how that manufacturing knowledge combined with skilled design and engineering we can deliver the objective of no compromise between aerodynamics, performance and durability.
Choosing Cycling100 means choosing durable quality at a price that defies the competition. Equip yourself with components at the best price that will guarantee comfort and race-focused performance.
Our 3 point charter
1. Strict Selection process
We strictly select the products offered using our team, all of whom are from the cycling profession and have a passion for their sport.  Our products have been personally put through their paces by this team over an extended period of time, and some of our key products have been tested and reviewed with the cycling media.  We are looking for performance, innovation and passion from these brands before we start the next phase with them.
2. Focus on Quality
We audit each one of our brands to ensure that they have a quality control team with strict processes in place. For example: all our bike wheels and carbon frames must undergo multiple rounds of inspection and control by our internal quality team (from the factory to the warehouse) before they are despatched. All our brands must meet international cycling industry standards and testing.
3. Customer Satisfaction
Because we place great importance on the trust of our customers your satisfaction is the key metric we measure ourselves by.   From choosing the right brands to the focus on quality and then choosing quality logistics partners we will ensure that your goods reach you quickly and safely.  Finally we don't say goodbye after delivery, we have a customer service team who can answer and solve any questions or issues you have before or after purchase.